Made with glazed porcelain and an airtight lid, our Salt Cellar blocks out heat, humidity and smoke to keep your salt clean, fresh, and perfectly moist. It's the perfect companion for your Colima Sea Salt. Get yours today!
---
Regular price
Sale price
$24.99 USD
Unit price
per
Sale
Sold out

View full details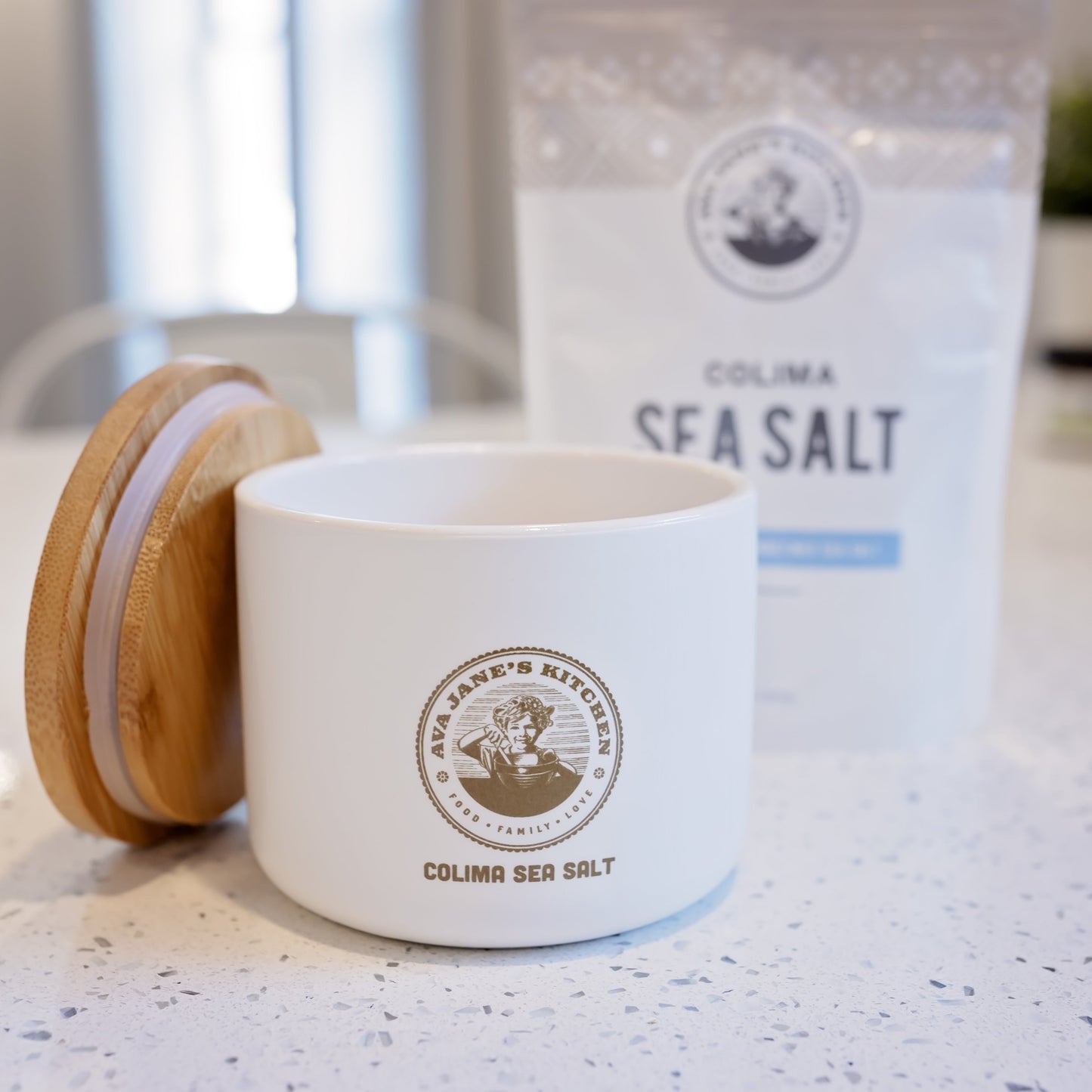 Porcelain Salt Cellar
Our Airtight Porcelain Salt Cellar Is The Best Tool To Keep Colima Sea Salt Clean, Fresh, And Perfectly Moist!
Creates An Airtight Environment To Protect Your Salt

Our salt cellar blocks out all of the heat, humidity, and smoke from the kitchen, so that your salt can stay fresh, clean, and perfectly moist

Minimalist Design Matches Almost Any Decor Style

Your friends, family, and guests will love the design — and you'll look like a pro in the kitchen!

Made From Food Safe, Dishwasher Safe Glazed Porcelain

The non-porous porcelain keeps your salt from drying out & clumping — and is easy to clean whenever you need to!
Why Our Salt Cellar Is Better
The number one mistake our customers make is not protecting their salt from the elements. And the truth is, most salt cellars simply won't be able to protect your salt humidity, smoke, and any other kitchen mess. Most salt cellars are made from cheap wood, low quality ceramics, or straight-up plastic. Some of them don't even have a lid!

With our porcelain salt cellar, you can feel safe knowing that your salt will always be in perfect condition — fresh, clean, and perfectly moist.

All you need to do is open it up, grab a pinch, and put it on your favorite foods — and you'll be able to enjoy your new favorite salt anytime.
Ava Jane's Kitchen - A Company Built On Family,
Trust, And A Love For Delicious Food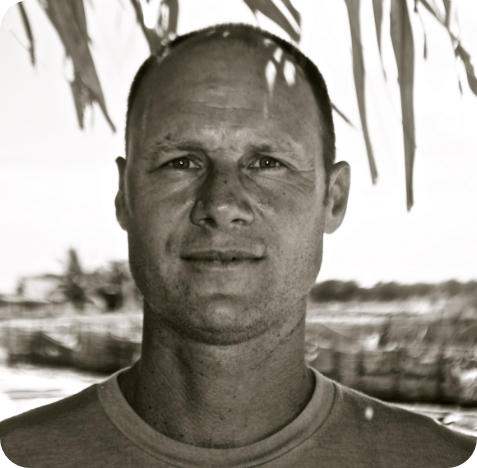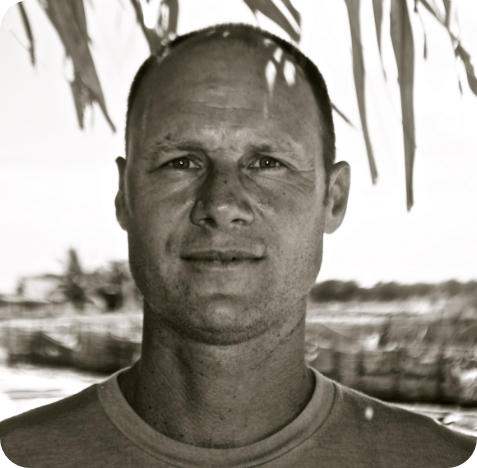 Hi, my name is John Cawrse (pronounced "coarse").

I'm the founder of Ava Jane's Kitchen, a health food company named after my daughter, Ava Jane.

Our mission is to bring the best-tasting foods on planet Earth to kitchens everywhere.

Our Porcelain Salt Cellar is one of my personal favorites…

I'm so proud to bring this product to you and your family.

Because in my opinion, you should never have to choose between your favorite foods and your health.
We Also Recommend You Try…
Colima Sea Salt

Coarse, crunchy, moist sea salt
free of microplastics

Learn More

Flavored Salt

Coarse, crunchy, moist Colima Sea Salt plus delicious spices from Mexico

Learn More

Hot Roasted Garlic

Our most popular artisan spice blend, Hot Roasted Garlic

Learn More
Your Porcelain Salt Cellar Is Covered By Our 30-Day Money Back Guarantee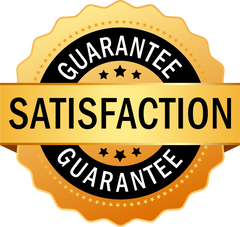 Quite simply, if you don't fall in love with our Porcelain Salt Cellar…

Simply send it back in the next 30 days for a full refund.

This guarantee is valid for 30 days after you receive the product.
Frequently Asked Questions
Is Your Salt Cellar Dishwasher Safe?

Yes, our porcelain salt cellars are dishwasher safe and microwave safe.
How Much Salt Can This Salt Cellar Hold?

Each salt cellar has a volume of 11 oz. It's perfect for a full 8oz bag of Ava Jane's Kitchen Colima Sea Salt, or your favorite Ava Jane's flavored salt or spice mixes.
Why Do I Need A Salt Cellar?

Our porcelain salt cellar makes it simple and convenient to use salt in the kitchen. And because it's made of glazed porcelain, it blocks out all of the heat, smoke, and humidity from the kitchen. It also comes with an airtight wooden lid so it can keep your Colima Sea Salt fresh, clean, and perfectly moist.
Is The Material Used To Make The Cellar Safe?

Yes, our salt cellars are made of glazed porcelain. It's food safe and will keep your new Colima Sea Salt fresh, clean, and perfectly moist.